Lancore Engineering is a high-quality, client-oriented full-service engineering firm. We specialize in providing creative, reliable and economic solutions to our clients. Our efforts allow us to provide highly responsive and competitive engineering services to state and local government agencies, commercial and industrial investors, residential developers and educational entities.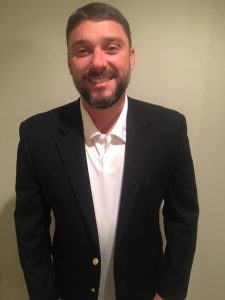 JACOB E. LOTT, P.E.
Chief Executive Officer
Education
Bachelor of Science, Agricultural Engineering, University of Georgia, May 2003
Associate of Science, South Georgia College, August 2000
Professional Affiliations
American Public Works Association
American Society of Civil Engineers
Registration
Professional Engineer, State of Georgia License No. PE033205
Professional Engineer, State of Florida License No. 73526
Jacob is the principal civil engineer and owner of Lancore Engineering. As founder and CEO of Lancore, Jacob formed the company to provide creative, reliable and economic solutions to residential developers, commercial and industrial investors, educational entities, municipalities and government agencies. As CEO, Jacob oversees all company operations and long term planning. He has over 14 years of engineering and public works experience. Jacob is a skilled problem identifier and trouble shooter able to pinpoint and resolve errors in early stages to avoid time/cost expenditures. He is an efficient and organized leader with success in coordinating efforts with internal-external teams to reach and surpass expectations. Jacob has obtained expert-level skills in design of transportation infrastructure, storm water management, domestic water systems, sanitary sewer systems, erosion and sediment control, site design, master planning, conceptual design and permitting.
Certificates
Pipeline Emergency Response GA D.O.T Approved flagging procedures, Georgia Department of Transportation Certified Worksite Erosion Control Supervisor, Georgia Department of Transportation
Level II Certified Design Professional, Georgia Soil & Water Conservation Commission